8 ways to support local coffee roasters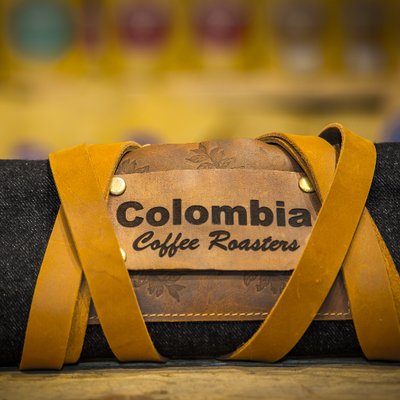 We are all living and adjusting through interesting times. There's no doubt we have all been affected by this pandemic, and even more so, our coffee supply chain - from the farmers who pour their heart and soul into their coffees, to the small, local coffee roasters who put pride into roasting beautiful coffees for everyone to enjoy.  We are all working hard and finding creative ways to survive and thrive through this pandemic.
As consumers, there are plenty of ways that you can stay safe whilst also supporting the success of many small businesses worldwide. So, here are eight ways to support your local coffee roasters to make sure you always have your coffee plug.
1. Written Messages
Something so simple yet so kind. Written messages, such as words of encouragement or thank you notes, are always a good reminder that remaining open is more than worth it. Our customers are at the core of our business and without all of you, we don't succeed!
2. Review Your Local Coffee Roasters
During COVID-19 or not, reviews are always extremely helpful for us to not only improve, but also to let others know the great qualities we have to offer. Sometimes recommendations from others are what helps people decide if they want to give us a visit or not.
3. Gift Cards
These little cards are extremely helpful as they give us some security knowing that we will have support in the future. Fortunately, with Colombia Coffee Roasters, our gift cards can be used in-store or online. There are also no additional processing fees so everyone wins. Grab a gift card here!
4. Social Media Posts (word of mouth)
Word of mouth is one of the oldest and best ways to support your local coffee roasters. While telling your friends at gatherings is great, we must continue practicing social distancing. So, with social media, you can continue telling your friends about your favorite local roasters by sharing pictures and comments of which beans and brew method you use. It's a great way to remain virtually interactive and show your support for your favorite local coffee roasters.
5. Kerbside Pick-Up
Most local coffee roasters during this time have been practicing social distancing and great sanitary control by offering contactless, kerbside pick-up. Whether you order online or over the phone, you can still support us and stay safe by using Kerbside pick-up options!
6. Takeout/Delivery
Your local roaster's takeout and delivery options are at the core of day to day operations and using this service keeps us busy. It helps us stay afloat throughout the day whilst giving us the opportunity to pour our love into what we do.
7. Ordering your Coffee Online
Another way to support us is to keep ordering your favorite coffees online! We are always roasting fresh coffees and we ship directly to your door. There's nothing better than freshly roasted coffee direct from your favorite roaster. It also gives us another stream of income that we can fall back on to support our employees and continue our operations.
8. Donations and Tips
Last, but not least, donations and tips always go a long way. Whether it's donating masks or tipping our baristas, every effort helps us stay focused and continue pushing forward.
Support us at Colombia Coffee Roasters
Another way that you can support us is by visiting our Pop Up Farm Shop! It's a great way to stay healthy during this time and to save time on trips to the grocery store, as we can deliver straight to your door. To find out more information on how you can support us, your local coffee roasters, and our community through our Pop Up Farm Shop, please click here.
---