Meet our farmers: Finca Tamaná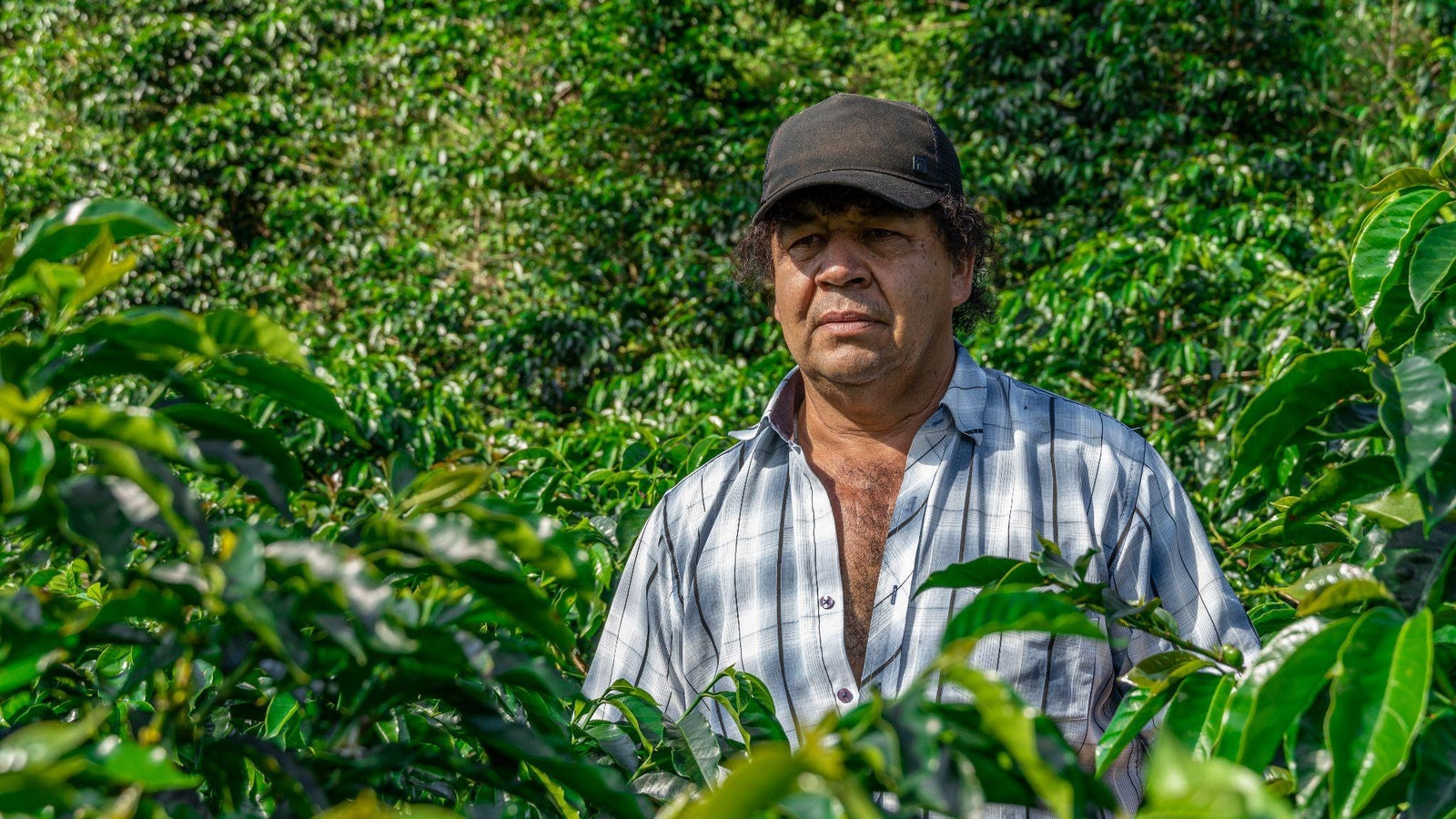 Today we start a new series of posts showcasing the Colombian coffee farmers we have built relationships with. We would like to share with you their work, their struggles, and why we collaborate with them, as well as help you get to know them a bit on a personal level.
We know that without the hard work of producers, we would not be able to enjoy that delicious cup of coffee. This is why traceability, sustainability, and collaboration are our key values.
Let's have a look at our first featured farm.
With a yearly production of more than 2.5 million sacs, Huila is the major coffee-producing region in Colombia. Many roasters, coffee buyers and companies alike often source coffees from this area in southern Colombia for its unique profile and wealth of coffee varieties.
Like them, we source several coffees from Huila. This pursuit of flavour has taken us to meet Elías Roa from Finca Tamaná, in Acevedo, a town in the south of the department with a warm weather and great conditions for growing coffees with a sweet taste and chocolate, fruity flavour notes with medium acidity.
Together with his wife, Elías is in charge of two coffee farms in the region. Their coffees are among the favourites of world-class roasters and coffee houses, who will gladly offer him guidance to leverage his production and take it to a higher level.
We spoke with Elias to learn more about his journey in coffee production.
Tell us about you. How did you start in coffee production?
I come from a coffee-growing family. Two years after I got married, I bought our first farm: El Recuerdo. Then I bought Finca Tamaná in June 20211. I have always been ambitious and wanted to accomplish my goals. I joined a group of specialty coffee producers and soon after, I became the president. From there, it has been a learning journey.
What are the main challenges you have faced as a coffee producer?
When I started growing specialty coffee, I would always produce coffees that only got cupping scores of 82 or 83 points, with ferment and phenolic defects. Back in 2013, I started working with Tim Wendelhoe, and he used to call me "the king of ferment". However, every year we make changes in our farm to improve quality. For example, we have improved our wet mill and our drying facilities. We started scoring 83 points, and now we score 91.5.
We also have experienced some issues with coffee pickers. They are not used to manual harvest. We are creating awareness that coffee is food and that is how we should treat it. We need to generate a higher income to pay them, but with this, comes the advantage that they can improve their family livelihoods. Currently, we pay COP 1000 or COP 1500 (GBP 0.20 - 0.30) more per arroba (25 pounds ca. 11 kg) and we have improved their conditions and the facilities to host them, such as their rooms, their beds, and the food. I have calculated we invest 10% or 20% of our profit in our farm.
What is your motivation to improve the quality of the coffee you produce?
As a producer, I listen to comments from buyers. For example, I don't produce many natural coffees, only upon client request. But I don't make natural coffees that are too strong. I also receive a lot of advice on how to dry my coffees.
Which are the most popular varieties in your farm?
We grow many, but the most popular are yellow, pink and red Bourbon, SL28, Geisha and Java. We also have a new one: Caturrón.
Tell us about your relationship with Colombia Coffee Roasters
Milly follows Tim Wendelhoe on Social Media. She saw his posts and decided to visit my farm. I saw her interest in thriving as an entrepreneur, as well as promoting my brand and my coffee. We have a six-year commercial relationship and friendship. She likes to buy my Caturrón and Castillo.
Which is your favourite coffee variety?
I love washed and natural Bourbon, and SL-28
Currently, at Colombia Coffee Roasters we have on offer a coffee from Finca Tamaná. A washed castillo and Colombia blend roasted both, for filter and espresso. You can order yours now or visit our café and try Elias' coffee prepared by our diligent baristas.

Try Elias' coffee as espresso or filter!
---